Recent news:

1. Asian Consortium on Computational Materials Science Pre-Real Organization (ACCMS-PRO) Meeting has successfuly been held in Seoul on 13th July 2018, in the occasion of Nano-Korea (One day meeting as a Nano-Korea Satellite Session) headed by Dr. K. R. Lee and Dr. H. Mizuseki with KIST.
ACCMS "Pre-Real Organization Meetingh

2. The Theme-meeting was successfully held in Hanoi, Vietnam from 7th to 9th, September (7th is for the registration and TOMBO tutorial, and 2 days conference on 8th and 9th) with the title ofgMultiscale Modelling of Materials for Sustainable Development", headed by Prof. Nguyen Dinh Duc, Professor Dr.Sci, Vietnam National University,Hanoi, Vietnam. Over 200 invited, oral, and poster presentationg.
ACCMS-TM in Hanoi

3. Next main meeting ACCMS-10 is decided to be held in HongKong from 23rd to 26th, July, 2019. Please join us in the future meetings.

4. ACCMS-VO12 was held from 17th(Sun) to 19th(Tue) December, 2017 in Sakura Hall, Katahira campus, Tohoku University, Sendai, Japan as the last Off Meeting of the Virtual Organization.
ACCMS-VO12 (The 12th (Last) General Meeting of VO)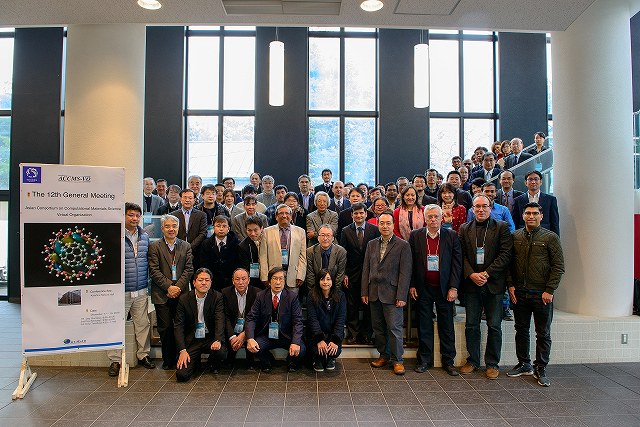 5. ACCMS-9 was successfully held in Berjaya Time Square Hotel, Kuala Lumpur, Malaysia from 8th(Tuesday) to 11th(Friday) August, 2017 as a joint meeting of The 7th ACCIS and 9th ACCMS with about (totally) 500 participants. Please visit the following Web-site for details. (ACCIS=Asian Conference on Colloid and Interface Science). ACCMS MID-CAREER AWARD for outstanding scientific contribution in the area of Computational Material Science was given to Dr. Hiroshi Mizuseki with KIST, Korea.

ACCMS-9 in Kuala Lumpur in 2017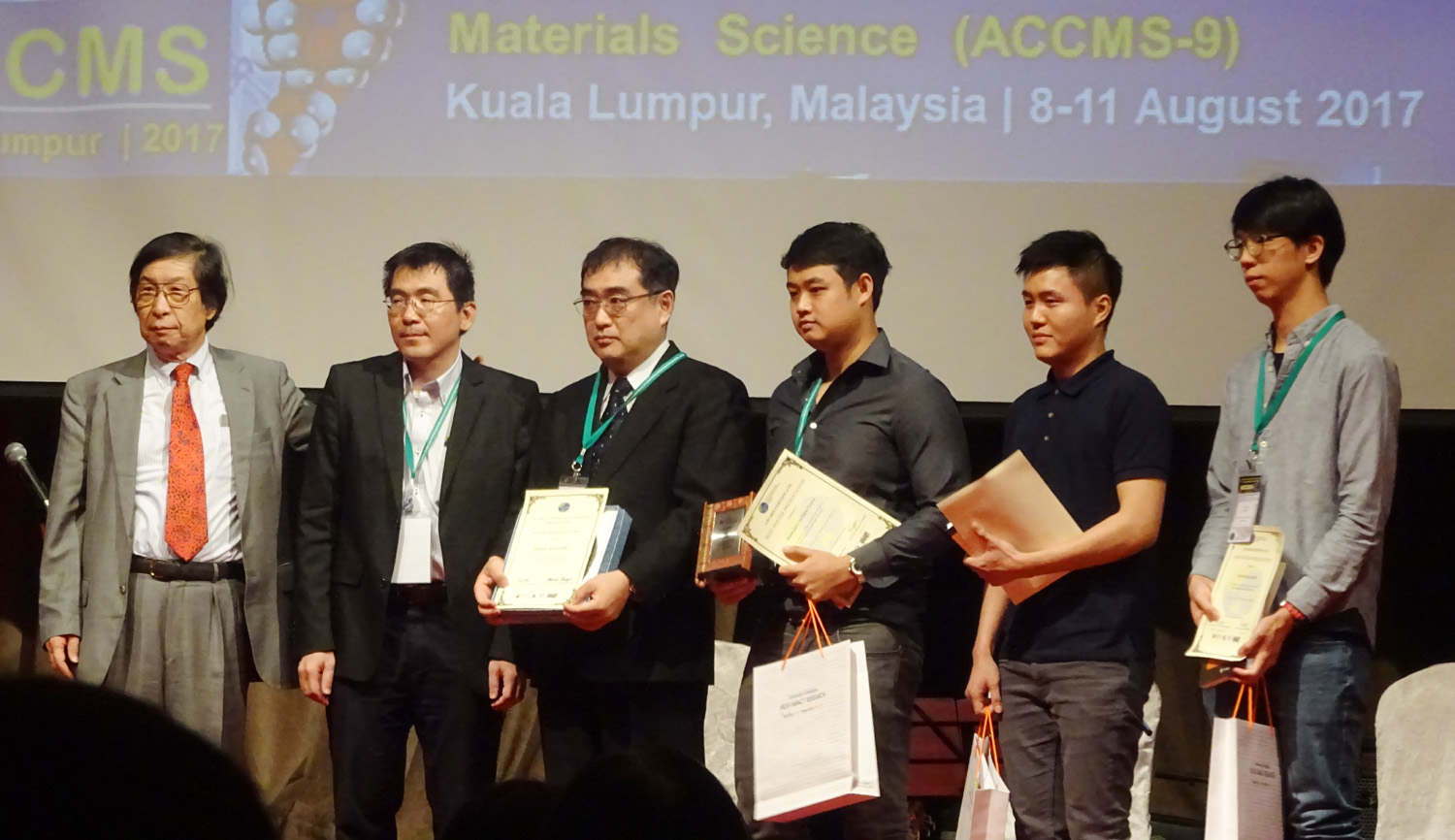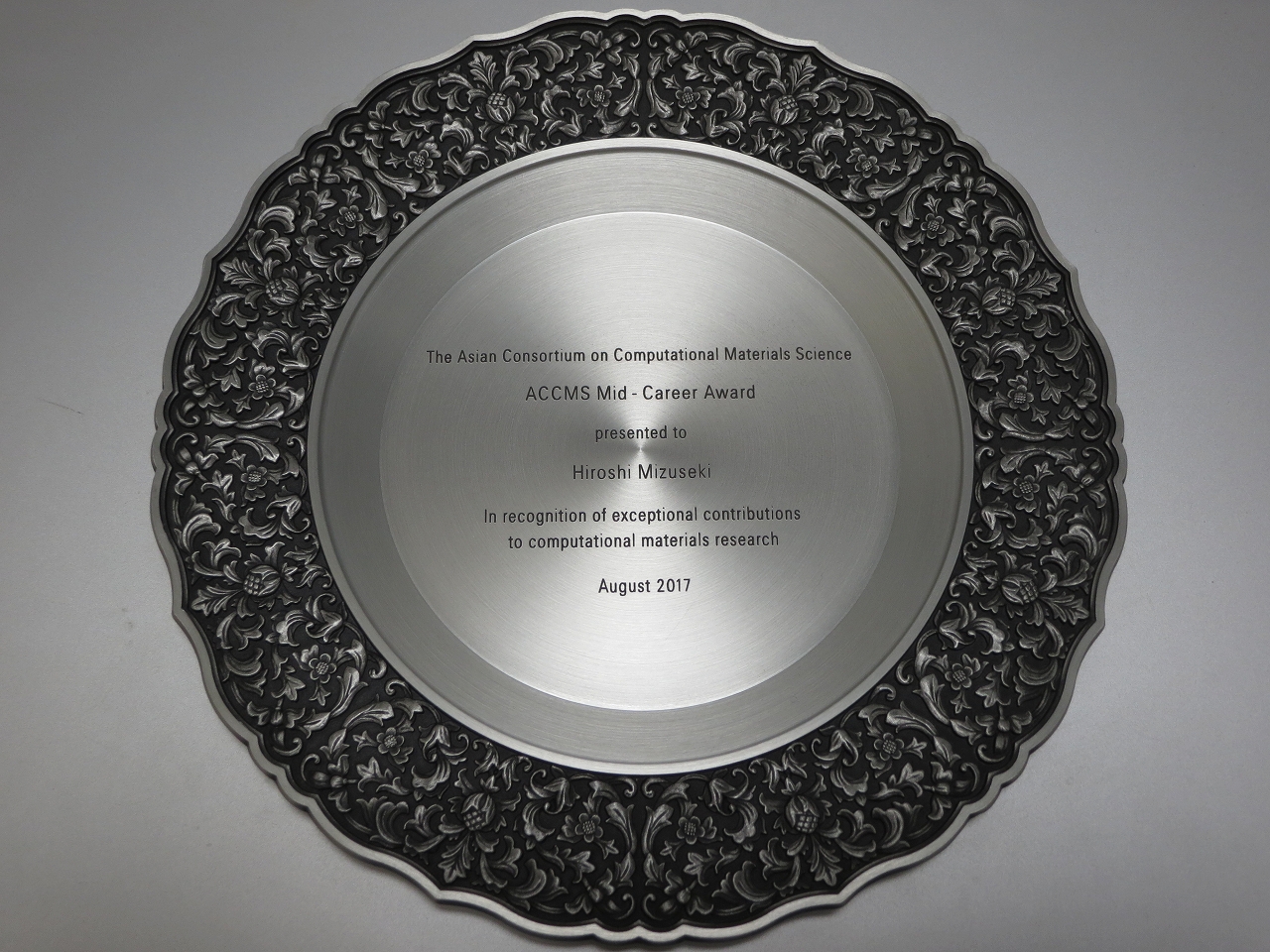 ACCMS-VO11 (The 11th General Meeting of VO)


6. In SRM University, Chennai, India a theme meeting was successfully held from 22nd to 24th, September, 2016 with 300 participants on First Principles Analysis and Experiment: Role in Energy Research
ACCMS-TM in Chennai
Performance at the Banquet Yoshi with Jananam Band

"Meeting time is short but our friendship is forever! We are working together again on the net. See you again soon."
It is our honor to announce that Prof. Michele Parrinello (ETH, Switzerland) and Prof. Kimihiko Hirao (RIKEN, Japan) accepted our invitation to be ACCMS honorory members.