Recent news:
1. In SRM University, Chennai, India a theme meeting was successfully held from 22nd to 24th, September, 2016 with 300 participants on First Principles Analysis and Experiment: Role in Energy Research
ACCMS-TM in Chennai
Performance at the Banquet Yoshi with Jananam Band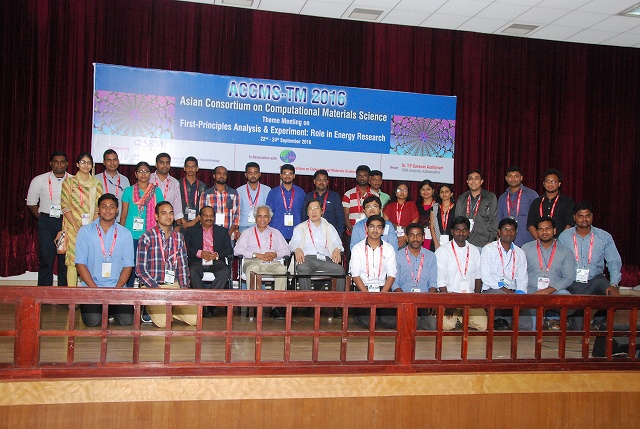 2. ACCMS-VO11 will be held in Sendai from 19th to 21st December, 2016.
Keynote Sperkers; Prof. Jisoon Ihm: Title "Computational Materials Study for both Fundamental Science and Industrial Applications" and Prof. Yuan-Ping Feng: "Spintronics with 2D materials - first principles explorations"
ACCMS-VO11 (The 11th General Meeting of VO)

3. ACCMS-9 will be held in Kuala Lumpur in 2017. Prof. M. Parrinello, the founder of C-P method which we use everyday, agreed to deliver the keynote talk, which should be very attractive for all of us, ACCMS members.
ACCMS-9 in Kuala Lumpur in 2017

"Meeting time is short but our friendship is forever! We are working together again on the net. See you again soon."
It is our honor to announce that Prof. Michele Parrinello (ETH, Switzerland) and Prof. Kimihiko Hirao (RIKEN, Japan) accepted our invitation to be ACCMS honorory members.